Every week, we're sharing a roundup of EV news, on our blog (
http://bit.ly/ChargePointBlog
). Whether it's new models or new places to charge, we want to keep you current with what's going on in the world of EVs, at ChargePoint and beyond.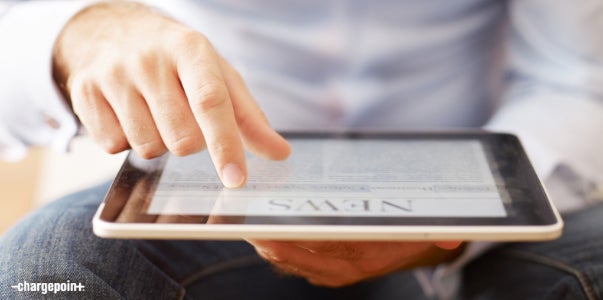 Here's a quick summary for those here in the community, and you'll find the full roundup at the links below.
First up, ChargePoint Highlights...
ChargePoint saw 1 million charging sessions a month in 2017, as covered in Green Car Reports. We also took the new Nissan LEAF for a quick test drive. More: http://bit.ly/EvNewsFeb
ChargePoint joins the National Resources Defense Council and 40 other organizations in petitioning New York State to accelerate EV promotion. More: http://bit.ly/EvNews23


In Industry News summary...

A new motor design from Toyota reduces use of rare-earth metals
Chinese consumers are twice as trusting of self-driving cars as Germans or Americans, reports The Drive.
The Chevy Bolt EV is the top "compact green car" according to Consumer Reports.
More trips won't need more oil: "Higher oil demand will be more than offset by increased engine efficiency standards as well as the larger number of EVs and shared traveling," according to a new BP report covered in Reuters.
You can find the full roundup here:
http://bit.ly/EvNews23
We'll update this thread with future roundups, and feel free to join in with other industry news you find.